MEET YOUR INSTRUCTOR
Dr. Jason Izraelski - Helix Performance
Dr. Jason Izrealski is a board certified Sports Specialist Chiropractor and leading authority on sports injury management, strength & conditioning and plater development. With over a decade experience working in rehab settings, gyms and hockey rinks, he has developed a specialized approach to dealing with hockey players, specifically goalies.
Blending his backgrounds, he brings a unique understanding to the demands of the goaltending position from a physiologic, anatomical, strength and mobility perspective, allowing him to help build goaltenders from the ground up.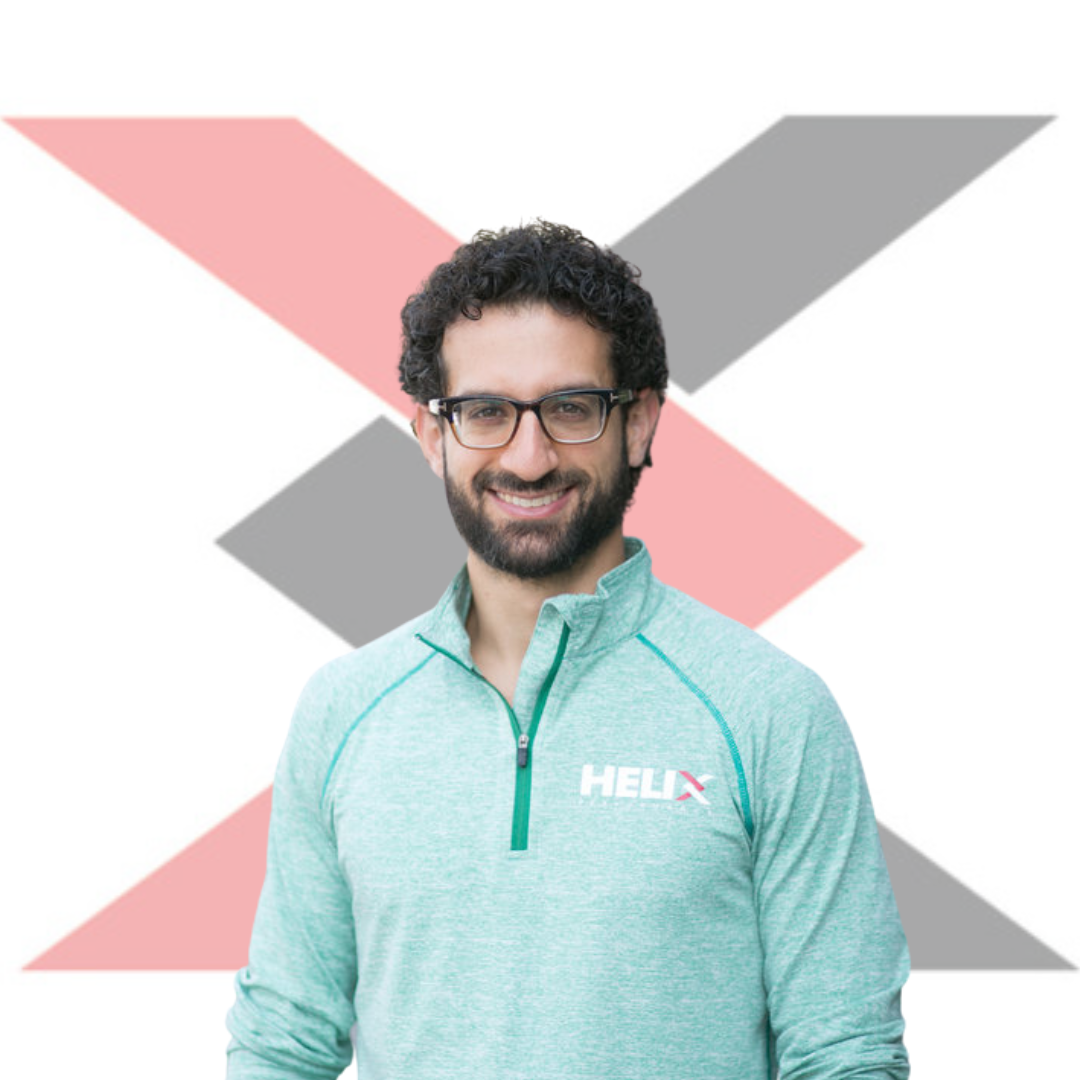 PROGRAM STRUCTURE

Take advantage of our FREE course preview

Frequently Asked Questions
When does the program start and finish?
The program is 11 weeks and can be started at any time. We recommend starting the program at the beginning of the season/tryouts, but can be flexible depending on when your off-season program finishes.
How long do I have access to the course?
The course will be available for a year from the date of purchase. This gives the goaltender plenty of time to complete the program.
Is this program suited for goaltenders of all ages?
Yes, the program was designed in a way that makes it easy to follow for goaltenders of all ages. The exercises are simple, yet effective. We recommend that younger children be supervised by parents if possible.
Do I need gym equipment or access to a gym to complete the program?
No, all exercises can be done at home, without the use of weights or other equipment. If you would like to make exercises more challenging, there is guidance within the program wherever applicable.
Can this program only be completed during the season?
No, while the program was designed to be completed in-season, it can be used at any point in the year, including the off-season, especially for goaltenders who do not have a strong workout or fitness background. We considered the daily, physical rigours of a hockey season and designed the program to avoid goaltender burnout. 
Are there strict dates or timeframes that these workouts need to follow?
We recommend that goaltenders stick to the suggested weekly cadence of workouts. This helps ensure that energy levels can properly recover. Goaltenders may alter certain workout days within the week to accommodate their busy in-season schedules. The workouts are short and can be done after school, before practice, or even after practice, depending on the phase.
Will these workouts effect my goaltender(s)' energy level during the season?
No, if you properly space out your workouts and plan around game schedules, there should not be any drop in energy levels. In some cases, the workouts that focus on flexibility and mobility can done as a warmup before games. It makes sense to review your game schedule at the start of the week and plan your workouts accordingly.